What exactly does Fulfilment by Amazon mean?
Amazon FBA refers to the service that allows you to sell products on Amazon and use Amazon's entire fulfillment logistics. If a product is sold through the Amazon website, Amazon delivers the products to the customer. Amazon does this on behalf of the seller (so for you). This saves you a lot of time and costs, and allows you to spend more time growing your business.
Amazon FBA works like this:
You are sending your inventory to Amazon and Amazon stores it in one of its fulfilment centers
Amazon receives an order from a customer for a product
This order is "picked and packed" by Amazon at the fulfilment center closest to this customer
The product is shipped and delivered to the customer's delivery address. All of this is done without you being physical present!
Once you use Amazon FBA, you will see the Fulfilment by Amazon badge on your listing. This creates customer trust, which is good for your sales.
Why consider selling through Amazon FBA?
Customers in the United States and major countries within Europe live on Amazon. Amazon is one of the biggest companies in the world, and that has it reasons. Amazon is well at the top of the e-commerce food chain and has millions of customers constantly looking for new purchases. That is a difference with Google, people do not look for information, but people are looking to buy something. Amazon is also known for fast service direction and good prices. This group of customers through the Amazon platform offers unique opportunities. Fulfilment by Amazon (FBA) allows you to take advantage of these benefits.
Amazon Prime
Once you use Amazon FBA, your products will automatically become part of Amazon Prime. Particularly in the US, there are many households that use this service, but this number is certainly growing in Europe as well. There are in total more than 150 million households with an Amazon Prime subscription.
Amazon Prime is a subscription service based on a monthly or annual payment, where people pay to have free delivery charges and receive their products faster (as well as some other benefits). Partly through Amazon Prime, Amazon makes sure they have millions of loyal customers around the world.
You will also get a Prime badge on your listing when using Amazon FBA. This certainly drives up your conversions!
On the left side you will see the 'Buy Box' and above you see the link towards sellers on the same listing.
Winning the Amazon Buy Box
Once multiple sellers are active on one listing, the competition really starts. In that case, it is all about winning the Buy Box, as shown in the image on the left. Whoever wins the Buy Box has the biggest chance of the sale. Approximately 4 out of 5 sales are achieved through the Buy Box. The chance to win the Buy Box will be increased as soon as you use Fulfilment by Amazon.

24/7 customer service
By using Amazon FBA, Amazon can also arrange a large proportion of customer service for you, in the language of the country you sell in. This can cause a lot of questions regarding payments, return creation, or asking the "where to keep my package". At Seller Central, there are opportunities to connect with customers, including by sending automated (marketing) mails. Customers can still contact you directly as well. Whatever the question they are asking, we would always recommend helping the customer as best as possible. This will most likely result in a good review, or at least avoid a bad one!
Send Inventory to Amazon
After your products are made and you want to use Amazon FBA, it is obviously important to send the products to an Amazon fulfilment center. You can arrange this in multiple ways. The situations below will certainly not be exhaustive, but hopefully give an indication:
You have your products made in China. You and your supplier have agreed that the supplier will bring the cargo on board the vessel (FOB) for you. Meanwhile, you have already created a shipment in Seller Central and agreements have been made with a freight forwarder to deliver your products directly to Amazon. After that, it is a matter of waiting for the products to be shipped and they arrive in the Amazon fulfilment center of your destination country.
This is one of the simplest and cheapest ways to get your products from a non-EU country to Amazon. However, there are also downsides to send inventory to Amazon like this:
You need to be very clear to your supplier on how the products should look like. After all, except for your sample, you won't see these products as they move straight to Amazon. You will be having a hard time to find any possible production errors (although you can cover this with a party that conducts inspections for you).
The vendor or freight forwarder must be aware of the label and packaging requirements Amazon has for the correct receipt and registration of products. Please also check this document with some examples on how to pack.
Amazon FBA also offers other benefits that may be of interest for you as a seller
Product labeling
Especially when you are going to sell private label products, you have to provide the products with a barcode. In general, you can agree with your supplier that they will do the labeling for free, so this will not be of longer concern anymore. Of course, you can also choose to paste the barcodes yourself. If both options do not work, you could choose to let Amazon do this for you, with help of the Amazon Label Service. At the time of writing, the label costs £0.15 a piece/item. It is definitely worth exploring different options.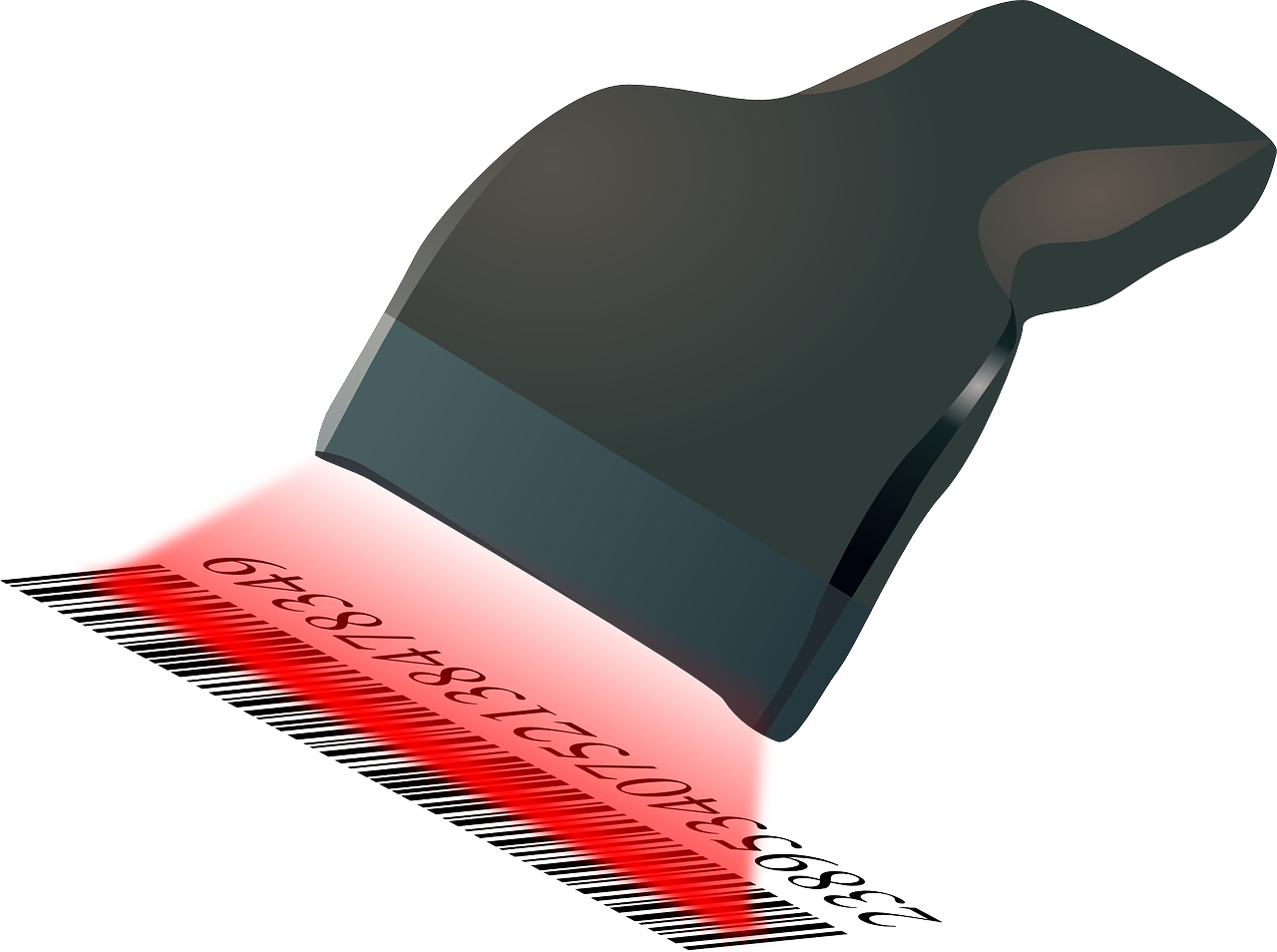 Gift-wrapping
Amazon makes it possible for its customers to pack gifts. As a seller, you can choose to activate it on your products. It does not cost you extra. For more information about this service, please refer to the Amazon site itself.
Selling across Europe
As soon as you start using Amazon FBA, you will get instant access to the logistics network Amazon has built over the past few years. You send your inventory to one of the warehouses Amazon makes available to receive your shipment. From there, stock is distributed among other warehouses in the country. If you're using pan-European, Amazon even distributes your inventory across Europe free of charge. This will reduce shipping costs considerably. 
Note: since the UK has left the EU, the UK is no longer part of the PAN European fulfilment service.
As soon as you start with Amazon FBA, you will need to choose how Amazon should fulfil your sales. In other words, how you want your inventory to be handled and which countries you want to serve with your products. At the moment, you can choose from the following options:
European Fulfilment Network [EFN]
Multi-Country Inventory [MCI]
Pan European FBA
It is important to think about this upfront. Most vendors choose PAN European FBA in their enthusiasm, understandably of course. However, Amazon will be free to store your inventory across Europe. This entails fiscal consequences, please contact us in case you need more information on these consequences.
Costs of using Amazon FBA
Once you sell products through Amazon's platform, you pay off a commission per realised sale (ranging from 7 to 15 percent of the retail price). This applies to both entrepreneurs who have FBM and FBA.
Wondering what the referal fee is in your category? Please check out the Amazon site itself.
Of course, there will also be costs when using Amazon FBA, the logistical part has to be paid for as well. Overall, using Amazon FBA is very advantageous. Due to the presence in many locations and scalability created by Amazon, costs are often lower than competitors (such as Hermes or DHL).
Want to know the cost of your product when using FBA? Check it out: Amazon FBA cost overview.
Storage Fees
Amazon also charges storage fees to store your products. These fees are charged monthly and is an average of the stock you have stored that month. At time of writing, storing products costs €26, – per square metre. In October to December, it costs €36, – per square metre. This increase is charged due to pressure on the fulfilment centers because of the Q4 holidays.
For more information regarding storage fees, please check out the Amazon website as well.
Long-term storage fees
Some sellers send too much inventory to Amazon, or have items that do not sell fast. As a result, the fulfilment centers will be full, leaving no room for successful sellers like you. To fight against this, Amazon has created long-term storage fees. If stock is at Amazon for more than 365 days, this fee will be charged extra. This can quickly reach €170 per square metre. Definitely something you want to avoid.
Of course, if you are in stock all year, with a solid sales volume and replenish your inventory quarterly, long-term storage fees will most likely not be are charged. Amazon operates the FIFO system. First in, first out. When selling, products that are longest in the fulfilment center are shipped to the customer first.
Want to know how much you have to pay if your inventory is on Amazon for more than 365 days? Check out the page on long-term storage fees.
FBA removal
You may want to retrieve stock from Amazon at some point. This might be necessary for one of the following reasons:
Your product is not running as expected
Customers returned damaged product
You are (almost) eligible for long-term storage fees
Your inventory can be returned by creating a removal order in Seller Central. Please note that you cannot have stock shipped from France, for example to the Netherlands. Only addresses from the country in which your inventory is located are valid. For more information, visit the remove inventory page. For an overview of the costs associated with creating a removal order, see a cost overview here.
Should you only want to remove slightly damaged products from Amazon and find it a shame to send them back to the United Kingdom? Consider donating your products to charity! Maybe you will make someone happy with it instead of Amazon destroying it for you. We have shipped many 'defect' products to The British Heart Foundation, which they sell in their shops. Most of the time the products are called 'defect' by Amazon because the package has been opened by a customer.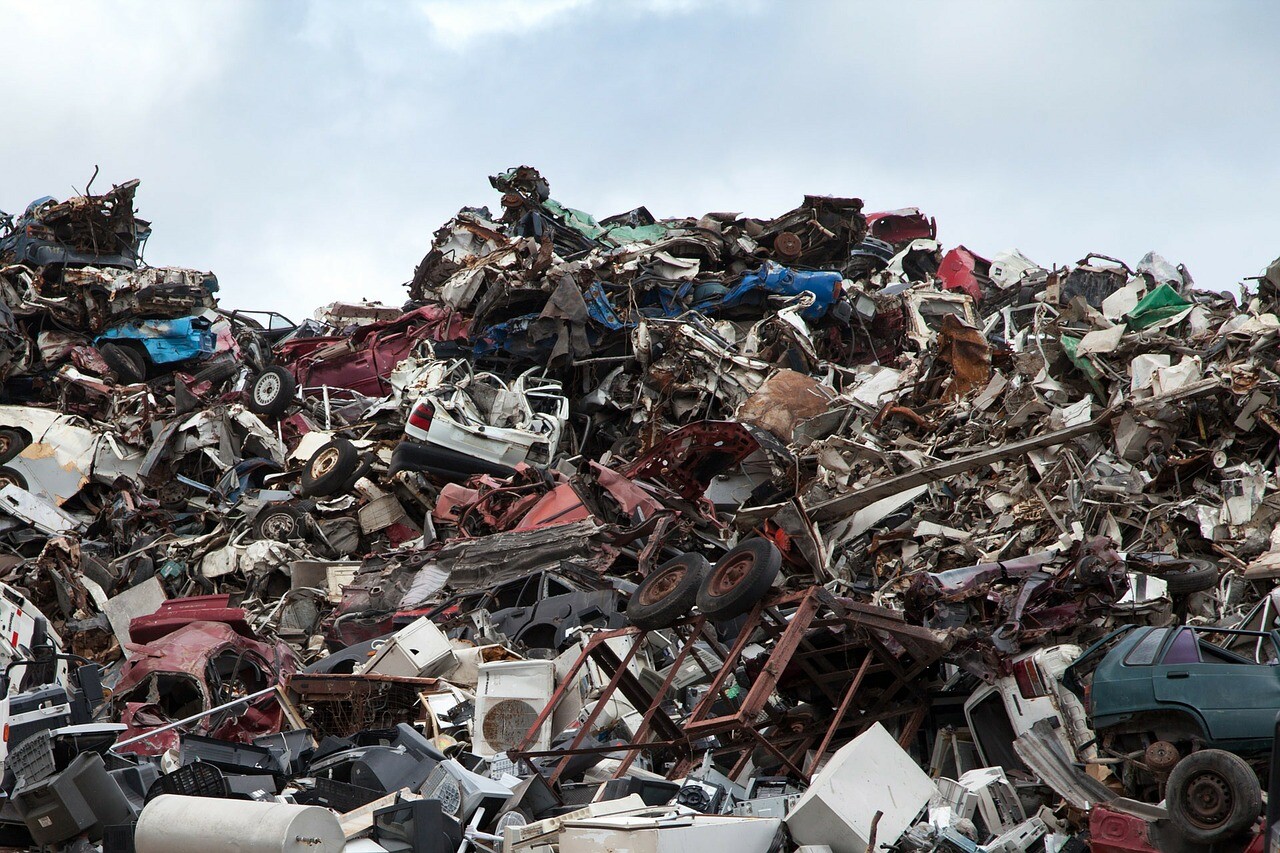 Our response time to emails is always below 24 hours