Four tips in the search for the right private label product!
Finding the right Private Label product is the most important thing if you want to make a good start on Amazon. In this article we give you four tips you should take into account if you want to find the right product.
TIP 1: SIMPLE AND ALMOST UNBREAKABLE
The maxim is, the simpler your Private Label product is, the better. Chinese factories are not known to be good at making products with small refinements. Chances therefore are, the more complex your product becomes, the more problems you are going to experience. Think of a yoga mat vs. a 16-piece tableware set. Not hard to figure out which will have more problems right? So, the simpler the better. In addition, it is advisable to stay away from glass or electronics, at least for your first product. Electronics alone for the simple reason that in Europe we use different types of plugs and the power grids      have slightly different voltages. Chances are, your product won't work or cause other problems, a risk that your first product is not worth it! We would advise against glass simply because it can very quickly break. The product is made in China, then goes into a truck and on an airplane, switches aircraft at a stopover, returns to the truck, and is then delivered at your home or the warehouse of your freight forwarder, an Amazon Fulfillment Center, a buyer… etc. Seems clear to me… Do not get near it!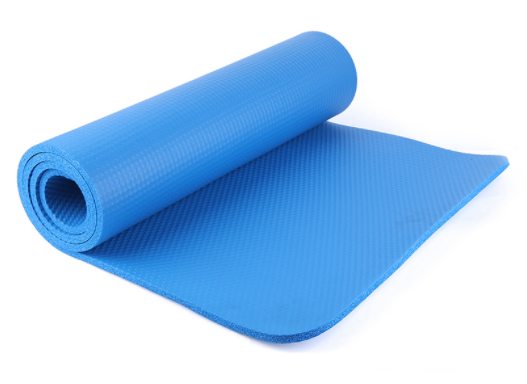 TIP 2: LIGHTWEIGHT AND SMALL
Within Amazon, we distinguish between Standard-Size and Oversize products. The Small Oversize products, starting with dimensions starting from 61 x 46 x 46 cm, are costing significantly more to produce and ship. In addition, it also causes higher FBA fees. It might be smarter to start with Private Label products that are smaller. The weight of the product is also very important. At least make sure it's lighter than 10KG. Ideally     , it might be better to start with products up to 1.5KG. As a rule of thumb you could state that you only go for products that you can hold with one hand or fit in a normal shoe box.
TIP 3: CHOOSE A PRIVATE LABEL PRODUCT WHICH IS NOT TOO CHEAP, BUT NOT TOO EXPENSIVE EITHER
To ensure that your Private Label product makes money after Amazon has taken its part and to ensure that the product's throughput is high enough, a retail price of the product between £12 and £40 works best. In general, people think more when purchasing a more expensive product and are then less likely to make an impulse purchase. Think about it, would you buy a phone from a brand that does not ring a bell? Probably not. Would you buy cutting boards for £5, – from a brand you do not know? No problem, what does it matter? In categories in which major brands have the upper hand or are directly related to certain products it can also be harder to participate in that part of the market. Think designer clothes, for example. Finally, it's wise to stay away from seasonal products. Snow shovels will undoubtedly provide sales, but it's more pleasant to count on steady sales all year round.
TIP 4: STAY AWAY FROM PATENTS AND PRODUCTS WITH THE RISK OF HIGH LIABILITY
Maybe the above sounds very logical, but it never hurts to mention it. Keep your eyes on the long term and don't interfere with patented products. How do you find out whether a product has a patent? Initially use common sense. Is the design unique and aren't there any direct competitors? Hence it will be more likely that there is a patent on the product. Of course, you can also search Google with the product name and then "patent" behind it. Sometimes you can also find it in the product description on Amazon. In addition, think about the type of product you want to sell and the potential damage the product may cause. Chef's knives are more likely to cause injuries than teddy bears.
LET THE BRAINSTORMING BEGIN!
Now that we've discussed our four tips, you know what your Private Label product needs to match. Try to list 40 to 50 products.
Where to start? Amazon of course!
The great thing about Amazon is that there are a huge number of categories where other sellers sell a lot each month. Your product is definitely among them!
If you speak other languages in addition to English, don't let yourself stop doing so on the other Amazon platforms in Europe.

Other FBA sellers — Do you have a niche or product category in mind? Take a good look at the competitors!
DETERMINE IF THERE IS ENOUGH DEMAND AND IF THE COMPETITION WITH OTHER SELLERS CAN BE DONE
A nice starting point to see if there is enough demand is that the top 10 sellers sell 2500 products or more per month, preferably as spread across all sellers as possible. If you manage to rank among these sellers on Amazon, you quickly can have 8 to 10 sales a day!
Of course, the best thing is to find a product that has enough demand, but not too much competition. We use the following two rule of thumbs      
There is at least 1 seller with less than 100 reviews in the top 5.

There are at least 3 to 4 sellers with less than 100 reviews in the top 10.
 Don't be frightened by the fact that there may be sellers with more than 100 reviews, the ranking may take a little longer, but as long as demand is spread in the top 10, the ranking is certainly possible!
Can this please be easier? YES!
Of course, not all of the features we described are 100% complete. We have created an even more comprehensive checklist ourselves, which we always complement with new insights. To help you get started, we've provided an overview of the variables we use in our search for potential products. We would love to share it with you! Please contact us for more information.